João Tostes' first album, released in instrumental format, available on CD and on all digital music platforms. This is also the first Brazilian album in which ukulele is the main instrument. The word naturæ is written in Latin, genitive of natura, and means "nature of". In the title of the album, it indicates the nature of João Tostes.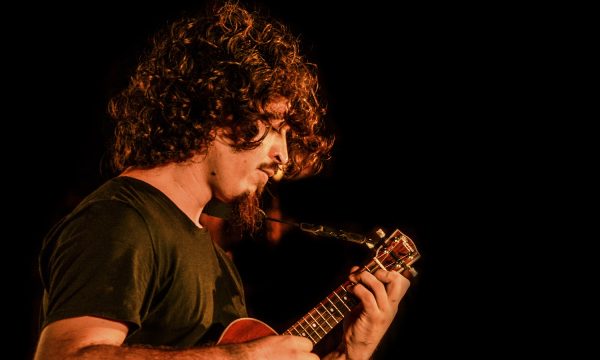 Album: naturæ
Artist: João Tostes
Year: 2018
Tracks: 10
Release date: June 4th, 2018
Country: BR
Catalog #: JT002A
Barcode/UPC: 192914329930
Style: Instrumental, MPB, Bossa Nova, Baião, Xote, Theme, Free Jazz, Fusion
Genre: Latin, Folk, World Music, Jazz
Artwork: João Tostes
Standard notation and tablature: Available in the album Songbook. Click here for the details.
naturæ songbook
Tablatures and sheet music (standard notation) for all songs in naturæ album
Mp3 album download
Compressed file containing all mp3 album songs at 320kbps (high quality)
Click here to download the ZIP file [mp3 1="inside" ]

You'll need a unzip software like Winrar or Winzip and a mp3 player to listen, like Windows Media Player or Winamp.
Individual mp3 download and track data
Tracklist:
01. Sete dias te esperando
Length: 04:16
Composer: João Tostes
Credits: João Tostes (ukulele), Diogo Fernandes (bass) and Felipe Moreira (piano)
ISRC: USHM21814642
02. Delicato ukulele
Length: 6:45
Composer: João Tostes
Credits: João Tostes (ukulele), Diogo Fernandes (bass) and Felipe Moreira (piano)
ISRC: USHM21814643
03. Maria Madalena
Length: 3:12
Composer: João Tostes
Credits: João Tostes (ukulele), Diogo Fernandes (bass) and Felipe Moreira (piano)
ISRC: USHM21814644
04. Baião mineiro
Length: 3:10
Composer: Felipe Moreira
Credits: João Tostes (ukulele), Diogo Fernandes (bass) and Felipe Moreira (piano)
ISRC: USHM21814645
05. Téma pro Ben
Length: 3:40
Composer: Diogo Fernandes
Credits: João Tostes (ukulele), Diogo Fernandes (bass) and Felipe Moreira (piano)
ISRC: USHM21814646
06. Xote sem rumo
Length: 4:03
Composer: Felipe Moreira
Credits: João Tostes (ukulele), Diogo Fernandes (bass) and Felipe Moreira (piano)
ISRC: USHM21814647
07. Dança devenir
Length: 3:14
Composer: Diogo Fernandes
Credit: Diogo Fernandes (ukulele)
ISRC: USHM21814648
08. Alivium
Length: 4:08
Composer: João Tostes
Credits: João Tostes (ukulele), Diogo Fernandes (bass) and Felipe Moreira (piano)
ISRC: USHM21814649
09. Hiro
Length: 3:43
Composer: João Tostes
Credit: João Tostes (ukulele)
ISRC: USHM21814650
10. On the ground with the ukulele
Length: 2:37
Composer: João Tostes
Credit: João Tostes (ukulele)
ISRC: USHM21814651